Here you will find reviews of a range of Original Press & Repress 7" (45rpm) records from the 1960's through to the 1980's.....
Lloyd Parks - Officially/Version - Parks 7" (1975 Original Press)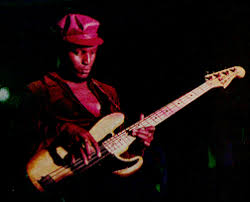 Born in 1948 Lloyd Parkes started his musical career back in 1960's when he played in the Invincibles band alongside Ranchie McLean Sly Dunbar & Ansell Collins, he then went on to form the vocal duo The Termites with fellow singer Wentworth Vernal, together they released their first single "Have Mercy Mr Percy" & the LP Do The Rock Steady (1967) for the legendary Studio One label.
Here we have the original self produced version of Lloyd's
lovers rock
classic "Officially" which he re-did for Joe Gibbs afew years later. In a very pleading soulful style Lloyd sings to his love "that if you wanna be my quee-ee-eeen you got to make it officialy & if you wanna be my bri-ii-iiide we got to be officially....officially" over a stop start riddim which seems about to come to a halt each time Lloyd coos "..I love ya"...then suddenly it's off again for another verse. A song with a great hook that almost defies the listener not to sing along with it, perfect to swing & sway too with the one you love.....So there you have it, a strong & oh so soulful vocal over an chugging extremely well played riddim - what more could you ask for...?
Lloyd Parks - Officially/Version - Joe Gibbs
7" (1978)
This second cut of Officially was done for Producer Joel Gibson better known as Joe Gibbs & backed by his studio band The Professionals three years after Lloyd's own Park's label release.The beat has been sped up a bit for this cut of the song & it has that sparkly clean Joe Gibbs mix that feature on so many of his productions, but don't get me wrong , theres nothing clinical or sterile about this records sound, in fact i'd be hard pressed to choose which version i like the best?
King (Watty) Burnett - Paul Bogle/Version - Clocktower Records 7" (c1974-75)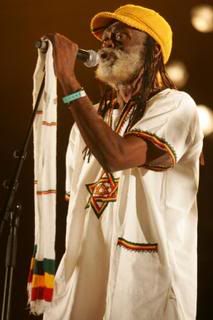 Produced by Lee Perry this tune is abit of a mystery. Theres no mention of it in David Katz's People
Funny Boy & apparently no listing in Jeremy Collingwoods 'Kiss Me Neck" either. In fact it actually sounds more like Max Romeo than Watty Burnett???
Over a heavy sombre riddim Watty/Max asks the questions
"Do you remember William Garden? Do you remember Paul Bogle?
Who were they? Who were they?
They were freedom fighters, they were freedom fighters
They were beaten down til their back was black & blue oh yes
And how it grieve my soul & how it grieve your soul, they were heroes out there...."
Perhaps a sermon is a better description of this song? It's style certainly reminds me of a preacher asking his congregation to remember their black history & the people who were heroes in Jamaica's early struggle for equal rights for all it's people no matter the colour of their skin. Heavy lyrics to match a heavy version side which really does showcase the powerful bass riff & powerful it is......babylon walls come tumbling down me a tell yu!
Piki - Piki Rock - Rhythm Shack
7" (1987)
I'm astonished at just how authenticaly old this record sounds, released in '87 it sounds like it could of originated from the late 60's early 70's era. Unbelievably good it could easily stand it's ground with anything that came out of Treasure Isle or Studio One around the same time. Piki Rock is an instrumental featuring what sounds like a melodica dualing a harmonica over a lively rhythm with plenty of Lynn Tait style guitar frills throughout. Iirc Piki is a musician from Germany.
The B side - Teddy Irie - Drum Pan Sound, which is an 80's ragga tune & is nothing to do with Piki Rock.
Bobby Sarkie - Better World/Life Is A Dream Dub - Rhythm Shack
7" (1976)
Bobby Sarkies career started in the 1960's where he was a member of the vocal group the Bellstars with Cedric Myton & Devon Russell. When the Bellstars ended Myton & Russell went on to form the Tartans vocal group with Prince Lincoln Thompson, while Sarkie went on to sing the tune Better World originally issued on the Third World label & credited to Bobby Sarkie & The Emortals.
Strangely on this repress the B side of Better World originally called 'Popeye' has been replaced with the dub version of another Bobby Sarkie record Life Is A Dream which was originally on the US issued Shashamarnie label.
I'm thinking that the vocal cut of Life Is A Dream was probably meant to be on the B side - & not the dub version, which would make more sense.
Better World deals in lyrics concerning
Tony Brevette - Need To Belong/Words Of Prophecy - Rhythm Shack
7" (1976)
Tony Brevette Melodians
Junior Delgado - Every Natty/Version - Observer
7" (1975)
Produced by Niney the Observer aka George Boswell
Junior Delgado - Born To Be Wild/Version - Incredible Music
7" (c late 80's Original Press)
Prince Ranking - Cramp Babylon Plan/Version - Hungry Town
7" (1978 Original Press)
This is the DJ cut of Barrington Spences
Gregory Isaacs - Bumping & Boring/Version- African Museum 7" (
Original Press
)
Clint Eastwood - Jump & Pawn/Version - Ossie 7"
(Original Press)